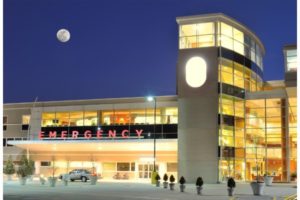 According to the Centers for Disease Control and Prevention (CDC), Americans make approximately 136.9 million emergency room visits annually. Patients arrive at emergency rooms needing medical treatment for everything from a few stitches to life-threatening conditions. When we have serious medical issues requiring immediate attention, we rely on emergency rooms to get us the help we need. By their very nature, emergency rooms can be a chaotic atmosphere. But factors like overcrowding and understaffing can lead to deadly errors.
Delayed Diagnosis
When an emergency room is overcrowded, it can lead to long waiting times for patients.  A patient can come into the emergency room with serious symptoms and a delay in diagnosis and treatment can make a condition worse, and can even lead to death. For instance, if someone comes into the emergency room with symptoms of a heart attack, and they are not seen by a doctor for several hours, the results can be deadly. Hospitals have an obligation to properly staff emergency rooms in order to meet the needs of the patients. They should also have an appropriate triage system in place so that serious conditions are recognized immediately and seen by a doctor as soon as possible.
Misdiagnosis
In an overcrowded and understaffed emergency room, doctors are expected to work quickly. This can lead to doctors not spending adequate time with patients in order to determine a correct diagnosis. A rushed doctor may see the signs of a stroke and wrongly conclude that a patient is merely intoxicated, or fail to recognize the unusual heart attack symptoms presented by female patients. Doctors in an emergency room may not take the time required to obtain thorough and accurate patient histories which can help in making an accurate diagnosis. Regardless of how busy an emergency room is, doctors should still adhere to the duty of care and perform thorough examinations of every patient they encounter.
Medication Errors
In a busy and chaotic emergency room, mistakes in medication administration may be common. Medication errors in emergency rooms lead to hundreds of thousands of injuries annually. Incorrect medications given in the wrong doses to the wrong patient can result in serious injury or death.
Contact an Experienced Attorney
If you have been injured as a result of negligence in the emergency room, you should have an experienced personal injury attorney evaluate your case. At Bonina & Bonina, P.C., we have over 50 years of experience helping New Yorkers injured by medical malpractice. Contact us online or call us at 1-888-MEDLAW1 to schedule your free consultation. Home and hospital visits are available. Se habla español.